We made it through another winter…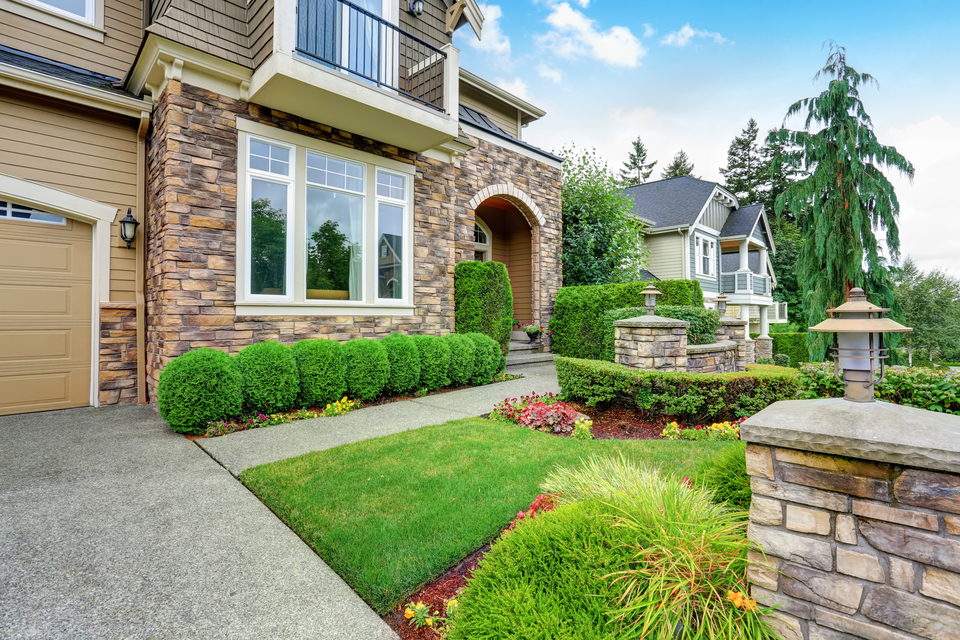 The days of freezing temperatures, warming up the car, and shoveling are over. We can now look to better days – ones that involve late nights on the porch, a glass of wine by the fire, and neighborhood walks. While on your nightly walks, what are your comments on your neighbor's home? Possibly about curb appeal?
You may be looking at your own home wondering what happened. It's been a long winter. Give yourself AND your neighbors a break. There is time to make simple changes to the exterior of your home that will enhance your curb appeal before summer comes.
1. Yard.
Blow out the months of leaves, acorns, and dead grass. Rake out the old mulch and weeds. Cut what needs to be cut and seed any dead spots. Lay a fresh mulch bed around those budding plants. Before we know it, everything will be in full bloom and will complete your ideal look.
2. Mailbox.
Something you use every day, but do you pay much attention to it? Maybe your mailbox is in perfect condition. A fresh repaint will make all the difference. Plant your choice of flowers beside the mailbox and complete the project with some mulch.
3. House numbers.
The first thing visitors or new guests do is look for your house number. The last thing anyone wants to do is knock on the wrong door. Freshen up your home with new house numbers. Make them visible to newcomers, and make sure they fit with the style of your house. While you're at it, add matching numbers to your mailbox!