Who are the Board of Directors? They consist of volunteer homeowners that are elected by the members off the community. Among the board, there is a President, Vice President, Secretary, Treasurer, and Members. The Board's main responsibility is to make decisions and set policy's which are facilitated at every Board Meeting. The Management Company takes over the day-to-day operations.
The Management Company. Scalzo Property Management, Inc. is hired by the Board of Directors on behalf of the Association as a third-party vendor to carry out the day-to-day operations of the community.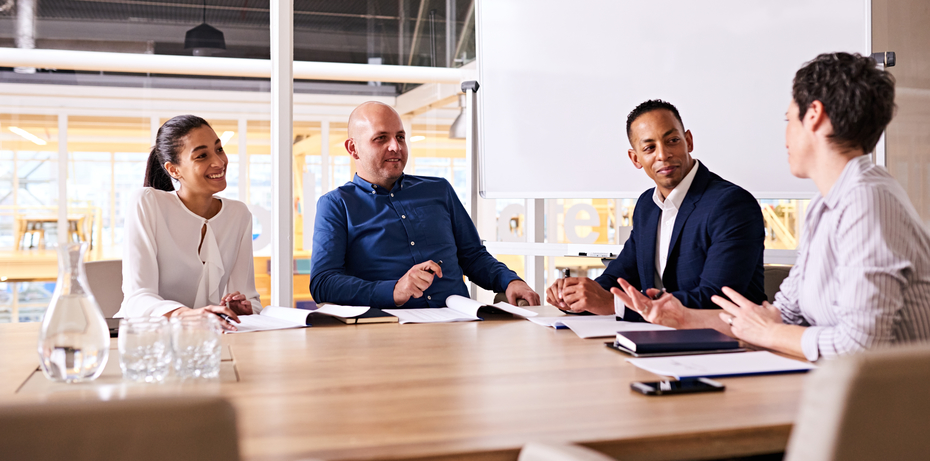 Point of contact for general questions pertaining to the Association and common areas
Handling of all bookkeeping for the Association including collection of monthly common charges and payment of invoices.
Attend Board Meetings and Annual Meetings
Assist in analyzing long-term reserve needs and make recommendations
Development of preventative maintenance programs
Conduct site visits
Enforce Rules & Regulations
Advise the Board and initiate all general correspondence
Website generated communication for non-emergency work orders
Provide maintenance emergency service available 24/7
Obtain proposals for projects or services
Draft contracts for all services and projects following formal approval by the Board
Keep record of files and information requiring Board decisions in order to create an distribute an Agenda and Board Packet prior to each Board Meeting.
Collection and deposit of all common charges and assessments using bank lock box.
Disbursement of all accounts payable within budget guidelines and Board approval
Generate all financials, including general ledger, balance sheet, income statements, budget to actual, member receivables and members overdue.
Coordinate with Association's CPA to prepare tax returns.
Assist with budget preparation
The Board holds Board Meetings regularly throughout the year. These meetings vary in frequency dependent on the needs of the specific community. Items the Board discusses at these meetings include (but are not limited to):
Contracts
Policies
Owner concerns associated with the common elements
Modification requests
Financials
Violations
The primary purpose of Board Meetings is for the board to review the information gathered and provided by the management company and make important decisions related to that information. It is very important that the Board utilize this time during the Board Meeting to vote and make timely decisions to ensure progress is made. These decisions made by the Board lead to actions for Scalzo Property Management, Inc. to the work on following these meetings.